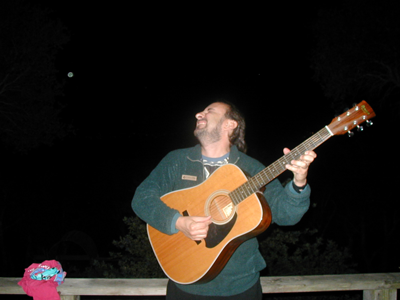 About Me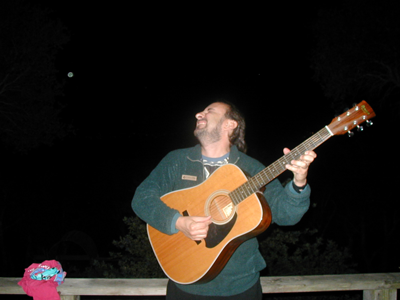 I started playing guitar at age 8 when my mom brought home a guitar from Mexico. I was lucky enough to study with a number of great teachers who taught me so much along the way.
By High School, I was active in bands including my High School Jazz band. I'll always remember that instead of going to my senior prom I performed at one instead! At the young age of 18, I landed a job teaching guitar at Guitar Showcase in San Jose, Ca. I was the youngest guitar instructor there.
While teaching at Guitar Showcase both in San Jose and Santa Cruz, I studied music at West Valley College in Saratoga, Ca. where I earned an AA degree. I continued to study music at the college level and earned a bachelors degree in Economics from UC Santa Cruz. I can still hear my dad saying, "Son, you can't expect to earn a living playing music". Apparently, I passed on that piece of advice.
I am also an active musician and have played professionally in bands since my teens. I have performed with numerous Santa Cruz and Bay Area bands and some national acts as well including, Al Jardine from the Beach Boys and Las Vegas Entertainer Greg London. I am currently performing with Santa Cruz's most popular dance band, Extra Large.
Here is a video of me playing lead guitar with Extra Large.
And if I haven't said enough about myself (oh please!) I invite you to check out this video piece that my good friend (and great Santa Cruz musician himself) Paul Logan did about me for AOL.
I feel very fortunate to have a career performing and teaching music here locally in Santa Cruz. You will see it everyday in my enthusiasm for what I do. My friends say I'm living the dream. Maybe I am!
Happy Learning Everyone!
Dave
Click the above icons to leave a review on Google My Business, & Yelp